A truck that stands out near Albany, GA, can seem like something hard to find, but once you discover the new 2020 Jeep Gladiator, you'll see why this Jeep brand pickup truck has the cool features that will get you to want to get more details about this epic truck. From exterior design elements to the interior features and available configurations, there are many things that can give you a heightened adventure around the Valdosta area.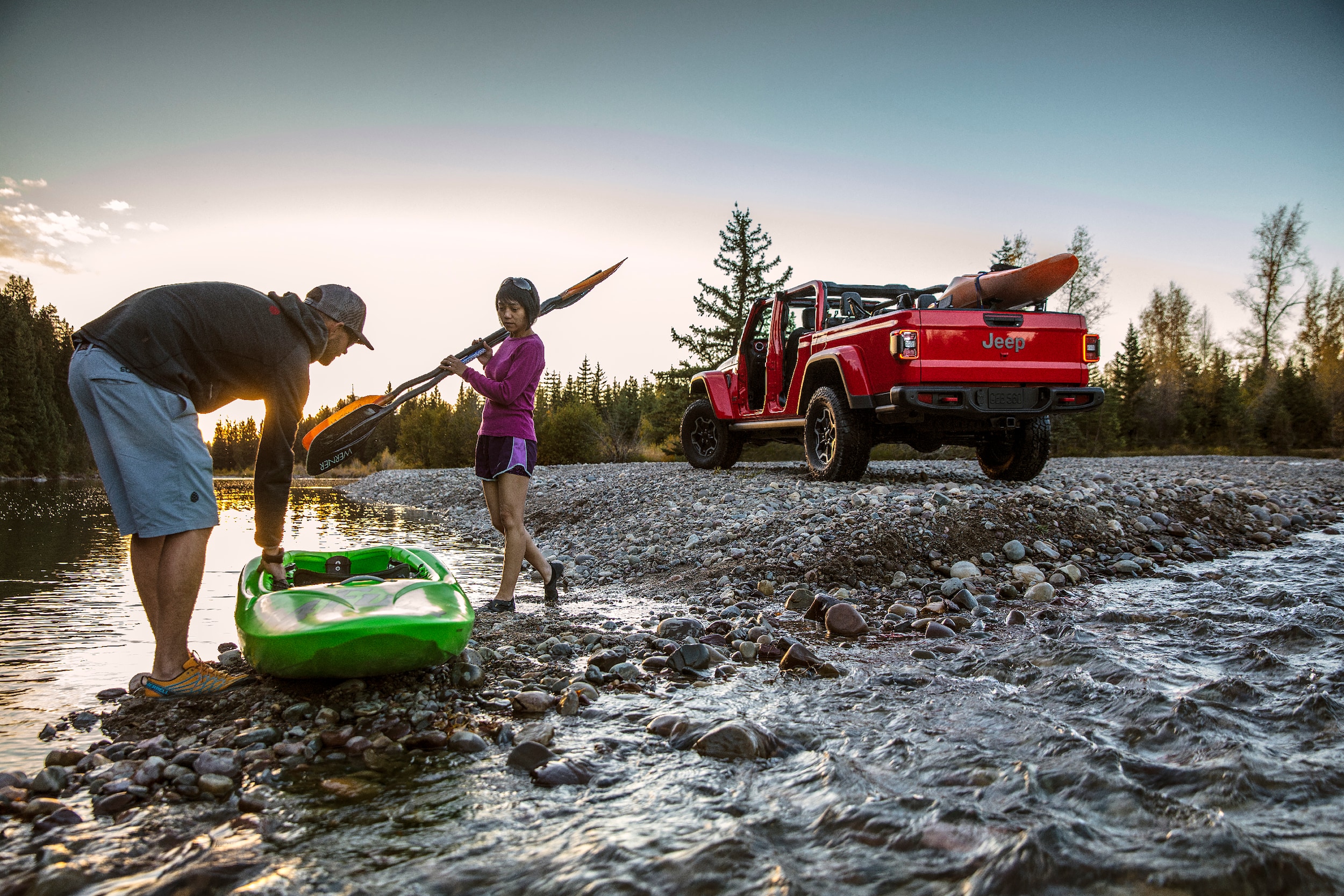 Some 2020 Jeep Gladiator Features You'll Love
Yes, the Jeep Gladiator can tow. Yes, the Jeep Gladiator has off-road capability. And with innovative features like the available forward-facing TrailCam Off-Road Camera, piloting your mid-size truck off-road can be both exhilarating and convenient. The utility is also up for your duties near Fitzgerald, GA, with an all-steel cargo bed ringing in at 5 feet, and there is the handy design of the three-position tailgate as well. Plus, cargo can keep easily all together and secured with the offered Trail Rail™ System, and when you need power while you're working outside or out on an off-road venture, there is an offered 115-volt power outlet to use that's conveniently set up in the bed of the truck.
If you don't want your storage showing, or you want to keep your 2020 Jeep Gladiator looking crisp, the available roll-up tonneau bed cover can accommodate. Mentioning the look, do you know that the Jeep Gladiator can have the top removed, as well as the doors? In addition, get the windshield folded, and you can complete your outdoor experience. And when you get to your destination, you can enjoy the music you love with the offered weatherproof Bluetooth® speaker that is also removable!
If the 2020 Jeep Gladiator seems cool now, wait until you get more information on the Jeep model at Griffin Chrysler Dodge Jeep Ram near Moultrie, GA! There are many features to the Jeep Gladiator, and we can't wait until you hear all about it!