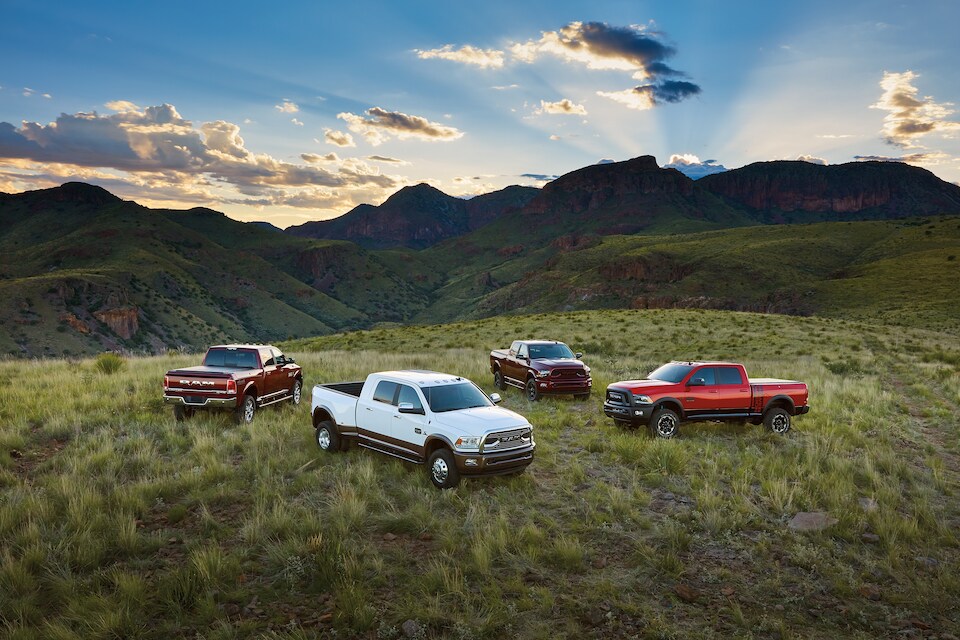 ​If you're looking for a powerful pickup truck near Albany, GA to help you manage your heavy lifting, you'll find Ram trucks to be capable, eager workhorses that are well-equipped to tackle your toughest jobs. But which one is right for you? Ram offers a stunning lineup of choices, but what's the difference between light-duty and heavy-duty trucks?
The difference ultimately boils down to how much a truck can tow or haul.
Light-duty trucks are typically for personal use and are easier to maneuver
Heavy-duty trucks often find themselves in commercial environments and are tuned to tow or haul massive workloads
Light-Duty Trucks
Ram's light-duty offering comes in the form of the Ram 1500, a truck that offers a smooth ride and a dizzying array of options that allow you to find the perfect truck for your specific needs near Moultrie, GA and Fitzgerald, GA.
If you need a truck that can carry big toys, small boats, furniture, building supplies, and other heavy items while still retaining its maneuverability, a light-duty truck like the Ram 1500 may be the best pick for you. With a max gas towing capacity of up to 10,620 pounds and a max gas payload of up to 1,880 pounds, the Ram 1500 is well-suited for light-duty work.
Heavy-Duty Trucks
Heavy-duty trucks like the Ram 2500 and Ram 3500 are perfect for drivers who need serious muscle to get their work done.
When you need to haul massive trailers, large boats, bulky equipment, heavy materials, and other big items that make lesser trucks balk, heavy-duty Ram trucks step up to the challenge with powerful engines and max diesel towing capacities that range from 17,980 pounds on the Ram 2500 to 31,210 pounds on the Ram 3500.
Learn More
Find out more about Ram trucks when you stop by our Tifton Ram dealer serving Valdosta. We'll get you in the driver's seat so you can put these workhorses through their paces on the open road!